Which social media websites are actually necessary and why?
Social media is crucial. I doubt anyone would argue with me about it. But social media is also misunderstood in some ways. One of those misconceptions is what social media websites a company or individual should be on.
By reading this article, you will understand which social media websites are best for your brand or business.
You don't have to waste your time messing around on social media websites that have no ROI, and you may even be better able to attract leads on social media websites that are perfect for your business.
A quick look at the social media landscape
Social media is not a fad or a trend. It's a permanent reality of online existence. This is essential for marketers. However, when you approach social media as a marketing channel, things can get a bit confusing.
Here's why.
Social media marketing encompasses a variety of potential social media websites, a variety of ways to get involved, and a variety of styles for each platform.
It's more than just Facebook. You need to figure out which of the legionary networks you want to join. Then you need to figure out the optimal news, frequency of posting, cost of social media management, integration with other marketing channels, and optimal use of the billions of people who are supposedly hanging out on social media.
To help clear the confusion, here are four questions that you should answer.
1. Where is my audience?
The most important question about social media is where your audience actually spends time. What social media are you on?
One caveat is appropriate: just because you have followers doesn't mean you have an audience.
In January 2019, a report claimed that up to 50% of Facebook accounts were fake. Just having a few followers doesn't guarantee that you will have a human audience.
When you buy followers, you are almost certain to be buying fake accounts. While these fake accounts are great for follower numbers, they don't do much for your actual marketing. (That's why I recommend deleting fake followers.)
2. Where is my target group active?
Big social media numbers don't mean big activity.
For example, there are nearly 3 billion accounts, but only 1.73 billion are daily active users. Twitter also has many members with a relatively low number of active members. Of the 330 million logins on the site, only 145 million are daily active users.
A social media user must be active on a social media site in order to be of use to you.
There is a difference between the total members on a website and the number of active members.
3. Where is my target group looking?
As I mentioned earlier, people use social media to search, not just socialize.
Every minute people make millions of requests on Instagram, Twitter, and Facebook. If you are active on these social media platforms, you can be shown in the social media search results.
4. Which niche social media sites are right for me?
Some companies miss out on a flurry of warm leads due to the lack of niche social media websites.
Someone might tell you, "OMG! You have to join this social media site! We all get our clues from it! "
Okay, that's great. However, that doesn't mean your company has to be there.
What kind of business do you have? If you're a boutique silk scarf seller and you've found a social media site for silk scarf lovers, you've obviously found the right social media site.
However, if you're a SaaS company, you probably won't get that many warm leads from silk scarves social media websites.
I've provided these four questions as a framework for defining your social media strategy. Don't join randomly. Instead, choose intentionally by answering the four questions.
Where is my audience?
Where is my audience active?
Where is my audience looking?
Which niche social media sites are right for me?
With that in mind, let me explain the social media accounts that really matter.
Join the three major social media sites
At this point on social media, there are three websites that come out on top. These websites are vital regardless of your target audience, business model, and strategy. Join them.
Facebook
Facebook has over 2.7 billion active users per month, the largest of all social networks. Over the past decade, it has become an integral part of the everyday online experience. Almost half of all Facebook users are active every day and spend at least half an hour on the website.
These users don't just browse profile updates or look at photos.
Every Facebook user is connected to dozens of pages, groups, or events. This is where you come in – your marketing efforts and your Facebook presence.
Twitter
Twitter is a happening place. There are more than 330 million active Twitter users per month and 100 million users are active at least once a day. Plus, more than 460,000 new accounts are created every day.
Twitter is less of a lead generator than other platforms like Facebook. But it's an incredibly powerful search engine and news source. Many companies also use Twitter to provide customer service.
LinkedIn
Two new people join LinkedIn every second. With more than 706 million users, LinkedIn is a force to be reckoned with.
According to Search Engine Journal, marketers love Twitter and Facebook. You skip LinkedIn. But here's the deal. LinkedIn is the platform for B2B marketing, not B2C marketing.
LinkedIn proudly touts its professional user base. Many of these professionals are associated with companies. These companies could benefit from the added love of marketing. Don't neglect LinkedIn, especially if you're in the B2C space.
These are the big three. Whatever you're selling, doing, being or saying, these are the three social media accounts you need to stay active.
Consider the three smaller social media sites
These are referred to as "the smaller three" (my term) only because they are not part of the big three. These social media sites are huge and I highly recommend you have a presence on both them and the big three.
Pinterest
Pinterest was classified as a social platform for women early on. That was true at first. Women now make up about half of the Pinterest winners, which is not that different from the gendered targeting on other social media websites. Pinterest is a place for every gender, business, and brand.
And the site is growing fast. The company generates more than $ 400 million per quarter and has 335 million monthly active users.
Instagram
I've found Instagram to be a powerful way to promote both your personal brand and a business. Despite my not posting that often, I found that liking and commenting on other photos is a powerful way to build a large following.

Instagram is a visual platform. We already know that pictures are 5 times higher on Twitter and photos make up 93% of the most interesting Facebook posts. On Instagram, it's all photos and videos. This kind of visceral attraction is one of the reasons why Instagram is massive in popularity. When you add videos to the mix, you have a social media channel that is basically addicting. Visual content on social media is electric.
Some social media marketers have argued that Instagram is only for the purposes of image-heavy branded content for companies like National Geographic. Sure, National Geographic's Instagram channel is a killer, with a massive 4.8 million followers.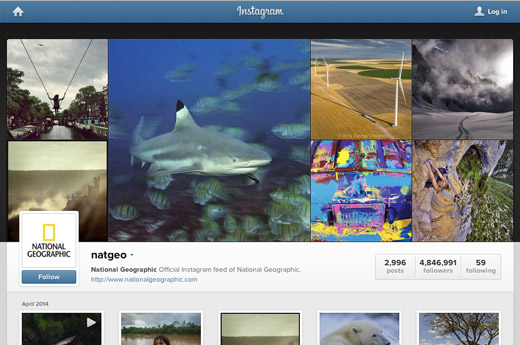 However, I would argue that Instagram is effective for just about any type of business. I've seen successful fitness trainers, booksellers, conference speakers, programmers, video game designers, SEO firms, and accountants wreak havoc on the Instagram universe.
Youtube
YouTube has the outstanding position of being the second largest search engine in the world. Given that Bing and Yahoo veered (unsuccessfully) for that position, this is no mean feat. YouTube did it without trying.
Despite their modest claim to massive search, YouTube is a hit when it comes to watching videos. Obviously. In fact, YouTube reaches more adults in the US than any other cable network.
Some brands are more suited to video virality than others, but any brand can do well in video marketing. A video doesn't have to be expensive or fancy to be effective at branding. It has to be on YouTube.
Check out two of the little social media sites
My word "little" needs a disclaimer. These social media sites are huge. However, as social media marketing platforms, they benefit in their niche sub-communities for people of common interest.
On Facebook, you can connect with people you went to school with – friends from the past and present. However, on Tumblr you can interact with people who share your interest in aerial drones, for example.
With that in mind, your audience may be smaller but more focused.
Tumblr
Despite being technically a "blogging platform", Tumblr has seen rapid growth in its young life.
In 2013, Tumblr had monthly page views that grew over 5 billion. With smart posting (i.e. great content) and consistency, many marketers have found that Tumblr is an ideal place to start influencing your niche. Some marketers actually host their company blog on Tumblr. (This is something I don't recommend for SEO purposes.)
Reddit
Reddit is basically a news site. As a social media news site, however, it has an appeal that goes beyond mere "headlines". These headlines are voted on and shared virally.
Maybe a dog that says "Hiiiii!" Says. is not quite as meaningful as business news or government decisions. Still, Reddit is a marketing channel that might work for some businesses. Of all social media sites, Reddit has the highest proportion of news readers at 62%, according to Pew researchers.
To use Reddit effectively, the secret is to get involved with subreddits and communities that are full of people who are passionate about your passion. This is your target audience. Then, create relevant headlines and promotions to enhance your stories.
Want to learn more about marketing on Reddit? Here is a brief overview:

Find a niche social media site
Lastly, explore the niche social media landscape. You may find that this is an absolute waste of time and there is no ROI. On the flip side, you might find a world with untapped potential and dozens of warm leads. Well worth exploring.
Here are some popular niche websites. Forget the millions of followers and fans. Everything here revolves around a target group:
The best way to find your niche social website is on Google. You will find something.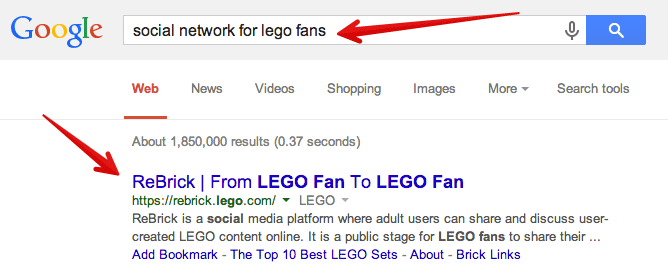 Conclusion
The social media scene can be confusing. If you follow this plan, you will get a higher ROI on social media marketing:
Got to: Join the Big Three: Facebook, Twitter, LinkedIn
Should: Look at the little three: Pinterest, Instagram, YouTube
Could: Check out two of the little ones: Tumblr, Reddit
Possibly: Find a niche site
When you get involved in social media, you will discover the social nuances of your own niche. It will look different for every company, region, target group and personal style.
Which social media websites have you found useful for your business?
---
COMMENTS