Inner Social Channels Not the Most popular Supply for Firm Information, In line with Staff
A common and consistent point of feedback we hear from employees when auditing a company's internal communications can be distilled into just two words: "email overload." Across industries and sectors, companies large or small, employees are often quick to share that they feel they receive too many emails. And yet, emails are among the most selected preferred way to receive time-sensitive, relevant information.
Data Shows: Internal Social Media Not Preferred Channel for Information
With employees desiring a more streamlined email inbox, it would seem natural that other channels – such as internal social media platforms like Yammer and Workplace – would rise as a more preferred source of internal communications. However, data stemming from recent communications audits of our clients across the insurance, healthcare, aerospace and technology industries shows that internal social media channels are not a preferred channel for information.
When surveyed on their preferred channels for receiving information (on topics ranging from company news and benefits to DE&I, success stories, career development and more), less than 5% of respondents reported internal social media as their preferred source for information. This data holds true for the vast majority of companies – including those where employees work in offices as well as in manufacturing environments – on virtually every topic.
Our research partner, leading internal communication research expert Angela Sinickas, CEO of Sinickas Communications advises, "Employees want much of their communication pushed to them so they don't miss it. Even for less urgent topics where employees prefer more passive sources, intranets are still more preferred than internal social channels."
Internal Social Media Does Have a Place in the Channel Mix
This isn't to say that there is no place for internal social media channels at companies – they can be an important channel to shape more positive attitudes among employees. For these channels to thrive, a strong internal communications channel strategy needs to be in place along with a dedicated community manager who will plan regular content and cultivate engagement.
Social channels cannot simply be created and left to grow on their own. Perhaps most importantly, company leaders need to model desired behavior on the platform (posting and engaging with content) if it's expected that employees should be using that channel regularly.
Email and internal social channels are of course just two of the many channels available to reach employees. What channels do you find most effective to reach your workforce?
If you need help developing an internal communications channel strategy for your organization, our team can help. Contact us today and we can set up a time to discuss your need.
About Jennifer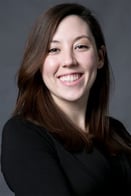 Jennifer Hirsch is Vice President at The Grossman Group and brings strategic communications experience, a problem-solving mindset, and zealous quality control to help clients achieve their business and communications goals. She has collaborated with Fortune 500 clients across the pharmaceutical, hospitality, technology, energy, manufacturing, and CPG industries to deliver internal communications solutions and counsel that help companies perform from the inside-out.
Connect with Jennifer on LinkedIn here.
---
COMMENTS