How to decide on the appropriate social media company
The power of social media as a marketing and advertising channel is hard to deny.
42% of all internet users use social networks to get more information about brands. Also, 27% of users in the UK and US say they discovered new brands through social media ads this year. (It shared the top spot for brand discovery with television advertising).
With so much potential, you need to know you're getting it right. You may want to work with a social media agency if you:
You're on a budget but aren't sure how to get the most of it
struggle to improve performance
I don't know how to measure the results of your social media efforts, etc.
Of course, once you know you want to work with a social media agency, the next step is to figure out how to choose the right one. Here are some important tips for you:
Know your goals and desired results
The first thing you need to determine is what you want to achieve through social media. Your goals determine your social media strategy and how you measure the success that only your company can benefit from.
Studies show that companies with a defined content strategy achieve 27.1% higher profit rates and 18.1% higher rate attainment rates.
When you have goals, you can allocate your budget and resources as well. Knowing what is most important to your business can help you delegate wisely and get more bang for your buck.
Here are some basic social media goals you might want to aim for:
1. Increase brand awareness
Your goal is to reach a lot of new people on social media. You want to increase your online presence and get people talking about your brand or content. So, you can work on increasing your followers, mentions, and the number of shares.
2. Generate leads
You want to use social media to plant the seeds of interest and encourage potential customers to step into your sales funnel. For example, you can collect email subscribers from social media by posting your best gated content as ads.
3. Increase sales
You want to use social media in a way that has a direct impact on sales. For example, you can use audience insights to promote relevant products to the right people.
4. Increase engagement
Your goal is to get people to interact with your social media posts. This increases customer loyalty and makes people feel more connected to your brand. This is how you work to get more likes, comments, etc.
5. Create a community
You may want to increase engagement even further by building an engaged community around your brand. For example, you can focus on creating an active Facebook group or use a branded hashtag to encourage regular conversations about your brand or products.
6. Offer great customer service
It is now common for people to ask for help (or complain) from brands on social media. Hence, your goal might be to keep track of these communications to keep customers happy.
Once you know what your goals are, you can share them with a social media agency and create milestones that you can achieve together.
3 characteristics that make a great social media agency
Note that there are a few important elements to consider when choosing a social media agency:
1. They offer a bespoke service
Some agencies use the same social media strategies for all of their clients. It just doesn't work.
Each customer has a unique audience and their own business goals. A social media strategy cannot be a one-size-fits-all solution. You need to find an agency that can offer a personalized experience tailored to your needs and goals.
2. You have a high level of specialist knowledge
There are thousands of digital agencies in the US alone. Many offer a wide range of similar services. No wonder then that it is difficult to choose between them when they all offer the same thing.
The differentiating factor must therefore be a refined level of expertise. At Neil Patel Digital, for example, we know what we're good at and what we're going to do. That's why we've perfected our specialty: creating effective paid social campaigns.
3. It has been proven to produce results
A great social media agency has a proven record of building high performing campaigns. Hence, you should look for case studies, testimonials, and reviews that show the agency is capable.
All in all, you need to find an agency that offers credibility, expertise, and service that is tailored to your needs.
How to work with a social media agency
Working with a social media agency is a one-way street. Here's what you need to do to get the most out of your collaboration:
1. Be clear and realistic about your goals and expectations
The social media agency you work with can certainly help you goal setting if you don't know where to start.
However, if you have goals and expectations in mind, you need to communicate them clearly. Because otherwise they won't be able to meet all of your expectations … unless they have someone with the psychological powers of Professor X in their agency.
The easiest way to make sure your goals are clear and realistic is to have SMART goals. They should be specific, measurable, achievable, relevant and time-bound.
2. Share the correct information
A social media agency can do more on your behalf by sharing relevant documentation, guides, plans, and reports with them.
For example, you may have a documented content strategy across multiple channels, including your blog, email newsletter, and so on. The social media agency needs to align its activities with your overall strategy.
Or maybe you have a strict branding style guide. Share the guide and the agency can pick the right tone and design elements for each creative they produce.
The purpose of sharing the correct information is to make sure the agency is on the same page as you as soon as possible.
3. Communicate well
Not only is it important that you communicate your goals and the right information at the beginning of your working relationship, but also that you keep communicating during campaigns or projects.
If you are able to communicate effectively and efficiently, then all of your social media ads and content will show up on time and meet your needs. This means that on your end too, you will need to do whatever work is necessary, such as: For example, share new company information that you want to publish in advance, or approve content as planned.
Communication is especially central throughout the process. A social media agency wants to help you get the results you want, but you need to empower them to do so.
How to Find the Right Social Media Agency for You
Research and compare social media agencies before making a decision. In addition to a company's website, there are a number of places where you can find relevant information.
Look for credible reviews from sites like Clutch, G2, and FeaturedCustomers. A Google search also shows mentions of the agency on the internet.
You can dive deeper into an agency by looking them up on LinkedIn. Check out the company's top brass and see if it's been recommended and recommended by customers and colleagues.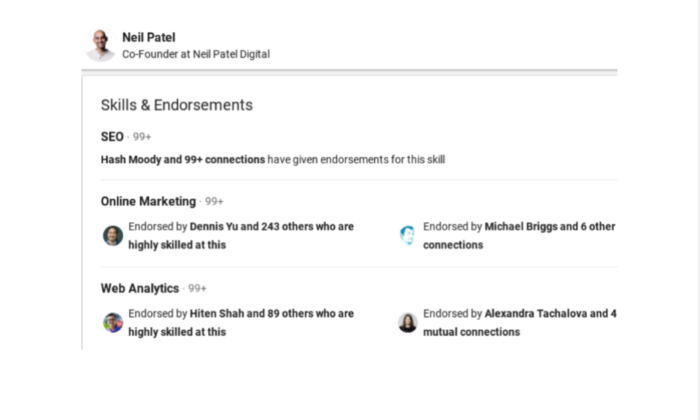 However, researching these sources is not just about seeing how many stars a company has for its name. You will also get an idea of ​​what size client they are working with, what projects they are working on, and what their clients' average budget is. This is a great way to see if you are a good fit in general.
Likewise, you need to know if the agency specializes in the social media services you are looking for. This may require you to do some preliminary work. Think about what goals you want to achieve and what methods or tactics will help you achieve those goals.
To support you in your research, I have put together a shortlist of the best social media agencies for various specialist areas:
The 8 top social media agencies
# 1 Neil Patel Digital – Best for Social Media Promotion
Neil Patel Digital's team of experts uses thorough customer research and data-driven analysis to create successful paid social media campaigns.
Thanks to our extensive skills and experience, we have been able to work with some mega brands such as eBay, Google and Intuit.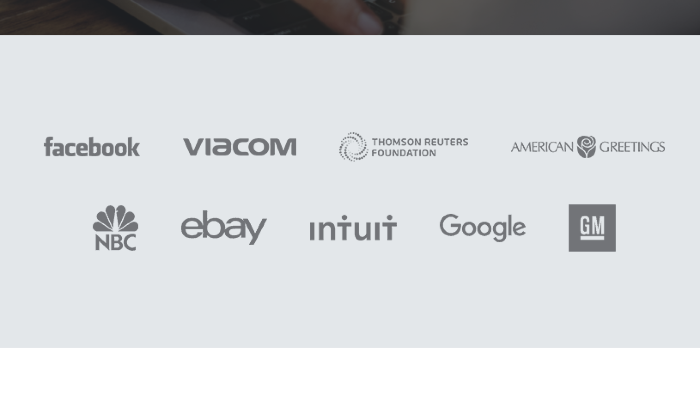 We'll help you achieve your business goals through effective targeting, powerful messaging, and exceptional creativity.
# 2 Viral Nation – Best for influencer-driven marketing
Viral Nation is best in class for influencer marketing campaigns. You work with a wide variety of influencers, from nano influencers to macro influencers to celebrities.
True to its name, the agency aims to create viral campaigns that will generate a high return on your investment. Additionally, Viral Nation can help you grow on both established and emerging social channels like TikTok and Twitch.
# 3 Pan Up Productions – Best for Videos
Pan Up has created unique and creative social video campaigns for a number of big-name brands including Netflix and Apple. For example, they recently co-produced a pop-up wedding in NYC based on the Netflix show The Umbrella Academy.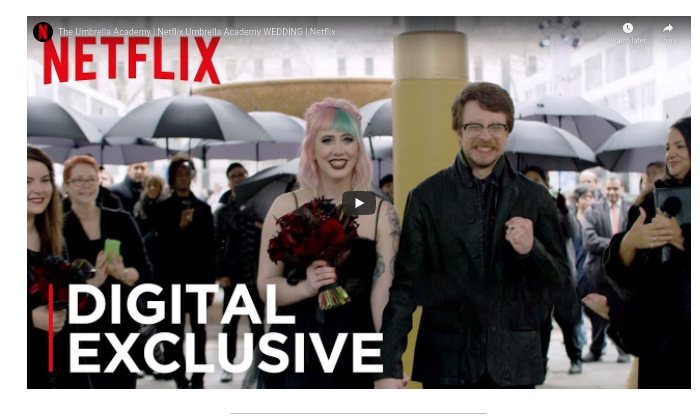 Note that they also work with junior staff in a number of areas, such as: B. in e-commerce.
# 4 Joseph Studios – Best for Organic Growth
Joseph Studios focuses on non-paid social media advertising for B2B and B2C customers that includes activities like customer loyalty and community building.
The agency has a solid reputation online and has demonstrated its ability to organically drive more impressions, engagement and social media promotions.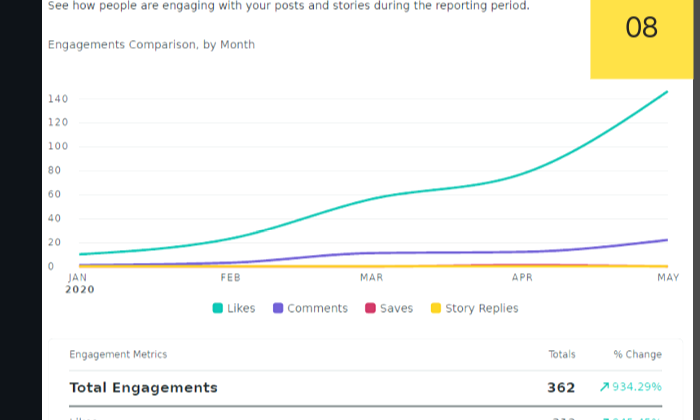 # 5 Social Media 55 – Best for Industry Specific Marketing
The interesting thing about social media 55 is that they have expertise in a number of specific niches like bridal, politics, and real estate. As such, they can focus on niche-specific tactics and strategies.
They also offer a range of general services such as: B. Influencer Marketing and Social Media Management for SMEs.
# 6 Sculpt – Best for SaaS and B2B
Sculpt works with B2B and SaaS companies hoping to attract leads and customers through social media. The agency has a number of case studies showcasing powerful social media campaigns.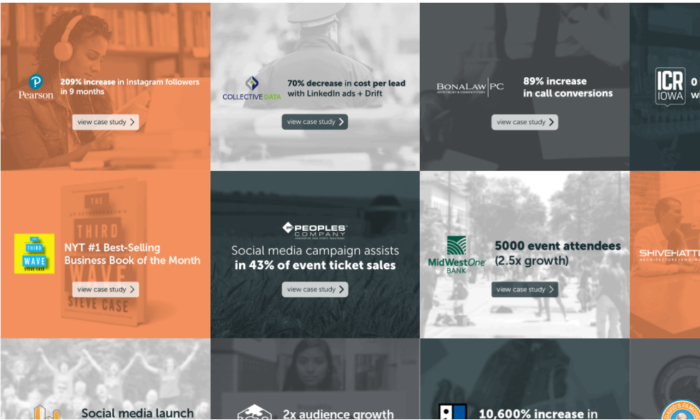 It's also worth noting that Sculpt not only works with B2B brands, but also manages social networks for charities and nonprofits.
# 7 Sociallyin – Best for Reputation Management
Sociallyin specializes in community and reputation management. Activities include customer support and retention, as well as analytics and brand monitoring.
They work with brands of different sizes and on an international level, and they also offer multilingual social media services.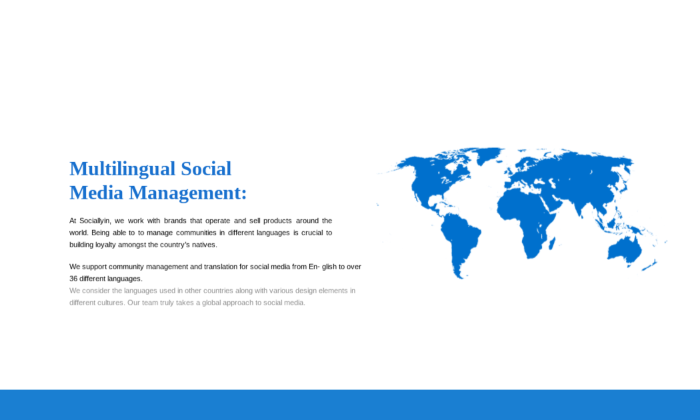 Some notable customers are Toyota and TGI Fridays.
# 8 Brafton – Best for custom extras
What sets Brafton apart are the unique add-ons they offer alongside their social media packages. For example, you can add live blogs or live tweets for events or news.
Although clients are a large agency, they have praised the quality of their work and communication skills.
As you can see, these agencies have different specializations and usually work on different types of projects. So it is really worth it to understand what you want to achieve from the start.
Conclusion
With more and more people using social media to search for brands and purchases, it would be crazy not to use this as a marketing or promotional channel.
However, there may be areas where your knowledge or resources are lacking. So it goes without saying that you would consider working with a social media agency.
The first step in choosing an agency is knowing your goals and desired results. The reason for this is that your goals will influence the strategies an agency should pursue for you and help you find experts who will suit you.
What business goals do you want to achieve with social media?
---
COMMENTS