Don't Miss The Second: The Pandemic Alternative – Visitor Blogger David Wright
With the sudden, dramatic, and necessary changes brought about by the pandemic, business leaders and communicators are doing what everyone does in a crisis – – limit our focus to what is important. Every day we hear a new example of how companies have changed to meet the unprecedented global challenge. From the beginning, the executives dropped everything that was not critical and re-prioritized for the needs of the people and the company. They ensured people's safety first, and then engaged their partnership and commitment to maintain business continuity.
Internal communication was the focus of this transformation. In many ways, the breakup brought us closer together. The employees switched on their cameras – – some for the first time. Executives who used to be too busy reconnected, prioritized their messages, and started writing weekly letters, chatting on the fireplace, attending virtual coffees, and holding skip-level meetings. The days of waiting for a town hall or a festive event felt out of date overnight.
We spoke to each other directly – – and we listened and responded in real time. We provided relevant information and didn't go to the trouble of flooding inboxes with messages unrelated to the organization's priorities.
In other words: We've been doing what we should have done all along.
Realize what is most important
This is not a criticism. The truth is that sometimes the system takes a big shock to realize what is important and where we can put our energy into short term and long term. I think of people who experience hurricanes, fires, and floods and need to be rebuilt. Or those who have a near death experience that leads to necessary lifestyle or diet changes. In a business context, companies rarely undertake transformation efforts before a disruptive competitor better delivers a product or service. It's incredibly difficult, but also an opportunity to rebuild in ways you wouldn't otherwise have.
In this case, the pandemic was a reminder of the importance of effective internal communication. Every day I hear a new story about how companies get back in touch, implement new tactics, or just revive existing ones. We have seen organizations that "didn't have the time" suddenly take the time to communicate – – and the business results have been impressive.
Changes were made at record speed
For example, one HR manager said he wanted to start a company-wide change program to make everyone a flexible, mobile workforce. He expected this to take over a year just to get the infrastructure in place and get involved, but he was concerned about introducing this level of change and how people would adopt it.
When the pandemic forced the talk, they did it in seven business days – – global.
Another company introduced new cultural attributes and values ​​into its leadership two weeks before work home. Instead of losing momentum, they used their new values ​​to communicate and make "real" decisions about how to deal with the pandemic. Today their employees around the world have seen the values ​​and behaviors as a framework for making decisions and see themselves as part of a team.
Use the knowledge gained
In the midst of the pandemic, the deaths of George Floyd, Ahmaud Aubrey and Breonna Taylor made an important return to our discussion on diversity, equality and inclusion. After two months of prioritized management communication, we found that many companies were better equipped for direct discussions with employees than a few months earlier. A reminder that our goal is to treat our communication as an ongoing conversation rather than a series of events.
It may come as a surprise that many employees have been more concerned than ever with being productive and helping others, including sewing masks, identifying innovations to stay safe, learning new technology, and productivity myths about the need to work in an office or office personally destroying the way sales are made. You likely have more examples of better communication and business results in your own organization that would not have been possible without the pandemic.
What's next? Success after the pandemic
However, we are already seeing leaders and communicators forgetting the lessons of the past few months. The project managers vie for attention without a clear priority from above. Executives who took the time to reach employees fill their schedules with "more important" meetings. Security protocols, which are just as important and important today as they were in April, are losing their focus and meaning and feeling like "old news".
The crisis is an undesirable event in all respects – – and it's not over yet. However, it also provides an unprecedented opportunity for internal communicators and leaders to capitalize on what they have learned and reshape their approach in a way that continues to drive action and performance without going back to the old ways.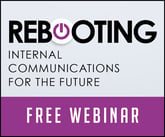 Take communication lessons from 2020
The unexpected events of 2020 provide us with the rare opportunity to reevaluate our plans and programs and rethink the way we will deal with communications going forward to be even more effective and encourage engagement. Sign up for this free webinar on August 18th, 19th or 20th and learn 3 essential steps to success.
So, while we're sure there are more, what are 5 things we learned in the pandemic that we should protect as we "rebuild" our connections after the pandemic? We learned that:
Clarity and priority need to be defined and protected

– –

The pandemic, like a visionary leader, set a clear direction. It reduced doubts about the agenda and topic and gave a sense of common purpose. When people have that clarity

– –

common priorities to the exclusion of others

– –

You can move mountains in a very short time. If you ask them to prioritize between five, six, or more initiatives, the results will be divided by as many priorities as you indicate.
Leadership has to feel engaged and present– We have seen example after example of pandemic leaders becoming the best of themselves. How did you do that? By being yourself. Regardless of whether it is a meeting, letter, virtual coffee or just an open zoom meeting where questions are answered, executives who have been authentic, direct, honest and transparent in their communication inspire others to join them to join the solution of the pending problems.
Information is more effective when it focuses on fewer, more frequent topics– When something is important, users want more incremental information, even if it is an acknowledgment that nothing has changed. Imagine you have powered a business strategy with the same amount of energy as COVID-19. You can hold daily meetings, clarify priorities, demonstrate real-time progress, and share success stories in a way that translates real results and changes in relatively short periods of time.
Employees are our colleagues, not our audience– –""We are all together "is a feeling that sometimes sounds wrong

– –

especially by executives when they change something. However, in the pandemic, this has rarely been truer. As a result of treating colleagues as partners in finding solutions, we have seen people engage and mobilize in ways that they would not otherwise have.
Values ​​matter– So often we hear that company values ​​are just words on a website or on a poster, but we have seen example after example the values ​​of organizations that shine through and dictate their actions and decisions. Values ​​are part of what helps define an organization's unique DNA, and living by these values ​​gives people a common identity and sense of community that makes us feel responsible for both business success and each other . Keep living your company's values ​​and reinforcing them in every message and plan

– –

and remind your teams why they are part of something special.
What other principles have you learned that should be protected and supported in your ongoing communication as everyone adjusts to the new normal? As leaders, we may not get a second chance.
– –David Wright
About David Wright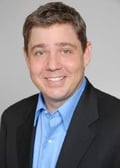 David is Senior Vice President at The Grossman Group, where he provides expertise in developing strategic internal communications for clients preparing for key changes such as mergers and acquisitions, executive transition, digital transformation, and pandemic response in 2020. David has worked closely with organizations in a variety of industries including Dow Chemical, Janssen, InnerWorkings, Tecomet, Freddie Mac, Navistar, Abbott, ZS, Medtronic, WhiteWave, Collins Aeronautics, Sodexo and many more.
Take with you this year's lessons as you continue to plan and implement important organization-wide communications.
Attend a 60-minute interactive webinar with the Grossman Group's team of experts on August 18th, 19th or 20th – Restarting Communication: Creating Your Communication Plan 2.0 for the Way ForwardReflect, rethink and restart communication in your company to achieve long-term success.
---
COMMENTS