3R's inner communication mannequin: three steps to restart inner communication over COVID-19
What a wild ride 2020 was.
From a business perspective, companies with offices in China directly faced the challenges of COVID-19 soon after the New Year celebrations, and the rest of the world began to feel the effects of COVID-19 towards the end of the first quarter as the gravity of the pandemic became real .
As leaders and communicators, we have been focused on keeping people safe and helping them understand the implications for business. The work became virtual for those who could. The focus was on key employees and their support. Record unemployment. Social unrest and attention to systemic inequality were in the foreground. Political intensity increased worldwide, and particularly in the US, with a choice of global implications. Countries and municipalities wrestled about how children can be brought back to school safely and that people's lives try to "return to normal" – even if everything is anything but normal.
Personally, many of us have found ourselves in a swirling snow globe of emotion: disbelief, despair, confusion, sadness, anger, anger, compassion, kindness, hope, and opportunity mixed together. All of this is happening around us. Everything whirled around.
At The Grossman Group, we started the year – our 20th anniversary year – by doing what we do best: helping organizations transform culture, activate strategies, build stronger leaders and communicators. We have also quickly shifted to support organizations during the pandemic amid social unrest, and as organizations have made diversity, equity and inclusion the priority that it needs to be. Our work became even more important in helping organizations cope with change and connecting leaders in new and meaningful ways with their employees on difficult issues that people dealt with in their personal and professional lives.
With that in mind, we're sharing an approach that will help you leverage what we've learned from this year and build an even better internal communications function for the next year and beyond.
3R's internal communication model to restart internal communication about COVID-19
We created 3R's internal communication model so that you can continue to play an important role in your vital role as a business communicator.
REFLECT: Diagnose where you are and what you have learned from the past year. Think about what worked, what didn't, what you want to keep, and most importantly, what your company needs.
REIMAGINE: Use the data and insights from REFLECT and imagine what is possible. Create your plan for the ideal communication approach and infrastructure in the current business context. Be creative, challenge assumptions and answer the question what if?
REBOOT: A plan with no action is just a piece of paper with words on it. This is when you activate your plan.
Use 3Rs' internal communication model to know where you are and to think in a disciplined way about where you need and want your role.
Think of this model as a cycle that can be repeated and amplified many times. As you implement new ideas, you will learn and find more opportunities.
Depending on your goals, you may be in different places on this model. You may have implemented a great new leader platform that you think should be continued, but you are "backward" on news focus and consistency. Plan for these differences.
It can be difficult to step out of everyday life and find the time to question what you are doing and dream of bigger or better ways of working. However, it's worth it. If you invest fully in every step of the process, you will see positive changes.



Think about your insides
Communication during the pandemic
The reflect phase should be honest in retrospect and create a measurable platform for the implementation of your communication plan 2.0 to meet the company's requirements.
During the pandemic, we heard many anecdotal stories about things that worked and things that didn't, including internal communications. In the reflect phase, go beyond the anecdotes and do an "after-action review" to test your experience. Be honest so that you can see how you can build an even better feature for the future.
Take a full inventory to hypothesize your Communication Plan 2.0. Do this yourself and involve your team and important stakeholders – such as business partners, executives, key decision-makers and employees – in the process.

The inventory will help you uncover truths about:

• The strength of the existing systems, approaches and infrastructures and the ability to adapt

• How to deliver notifications to reach employees

• How notifications are received

• How well do you know your target groups and their information needs and perceptions?

• How willing managers are to communicate in times of change

• Whether the communication on certain topics is critical or not

• Perception of stakeholders who you need as champions or for funding

• And so many other things to help you make a decision

Test the hypothesis with data. Move away from personal preference and see what worked. For example, if someone prefers a certain type of communication, ask whether it will meet the company's needs in the future. People often add requests, but this is the opportunity to apply rigor, challenge the request, and see if this drives the business forward.

Look beyond communications data and learn about your company's key business metrics. For many companies, this can mean behaviors that employees need to change or adopt, customer and customer support metrics, business metrics / KPIs, and the like.
Take an inventory using our free internal communications inventory worksheet. Use this option to map what is and is not required for long-term success:

Re-imagine your internal
Communication for the future
You have performed the analysis and collected the data. Now is the time to ask: what if? What if we were to rebuild or reinterpret our function, our processes and our infrastructure? If we had to rebuild what would we need to maintain today's context? What if we redefined our relationships with other business areas to deliver more effectively and with more value?
The result of this step is a data-based plan, a clear understanding of business success that not only clarifies what is important to the business. With this, you are prepared for the third phase of the model – the execution and implementation of your communication plan.
Reimagine doesn't mean that everything should be new. You will likely have approaches and systems that you have relied on that are even more important than they were before. Use your work from Reflect as a stepping stone to reflect on communication may be.
Start and be aware of the end. Define success and a final state vision for you and your role. Understand the role you play and the value you have for the company. Keep this definition focused and narrow.

Too often the value of communication is not tied to an objective standard, but rather determined by the different opinions and visions of various interest groups – – Many of them may or may not focus on the same goal, or see it the same way. For example, if your job is to help the organization understand and focus on the strategic goals of the organization, including business continuity, this is your priority. Everything else should be under or at the service of this role – – or it is not your responsibility.

It is not easy to clearly define this role and not try to be everything to everyone. But the pandemic taught us that things that are prioritized get done and get results. Make this priority clear for both you and your company.

Put yourself in your audience's shoes and define what it takes for you and the company to be successful. Your job is to create clarity and not deliver any content. That's a big difference. Once you have defined what success looks like, start building the structure that will make that success a reality.
Challenge things that feel like "good to have". I bet you've already seen leaders and organizations producing information for their teams that is unnecessary at best and distracting at worst. Do you want a system where all of these elements feel the same, or would you prefer a system that focuses on what is most important to performance?
Prioritize recklessly. This may be a new role, but it is vital. We have seen that restricting employees' focus to a few priorities enables them to move mountains. If you maintain that level of clarity and can enlist the help of executives to keep the news to no more than three or four above the daily job information, you will find that your company is facing challenges that once seemed insurmountable.
Include key stakeholders in the process. Don't think of your function in isolation. Engage key business partners to envision what can be done together for more collective ownership and better results. Think about how HR, IT or other functions can be linked even more closely to what internal communication is trying to achieve. Think about how they can bring expertise – or resources – to meet the company's needs.

Build a successful business model for internal communication
Preparing a clear business model is a best practice that I would like to see common practice for internal communications functions. It takes over the work done in the Reflect and Reimagine steps and puts them into terms that you, your team, and key business prospects can understand so they can see your vision and what solutions you recommend to drive the business needs forward.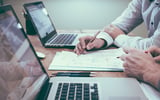 Your business case can be a means of strategically engaging stakeholders so that you get more of what you need to drive business results – whether that's forming a coalition of partners, winning champions, securing financial backing, or all of the above.

Your business case should answer 4 main questions:
What is the need?
What value can we create for the company by doing things in a new / different way?
What does it cost not to do something?
How do we do it best?
Ready to build your business case? Download the free "Build Your Business Case for Internal Communications" template and guide to get started.

Restart your internal communication
for long-term success
You did the job. You have a plan to redefine your role. Your goal is to create a new and better status quo. Now you need to start over, making the implementation strong and diligent along the way.
As you restart internal communications about COVID-19, ask yourself if you are delivering the ideas you came up with in the first two steps:
"Does this support the strategic goals of the organization?"
"Are we sticking to what the audience needs to focus on?"
"Do we achieve clarity and do we advance the needs of the organization for today and tomorrow?"
A restart of communication for the new and better normal must take place while we continue to work and deliver. Don't let perfect be the enemy of progress. Think about what you've learned and apply it where your organization needs it most and when opportunities arise.
Weigh up the skills of your team
As you reflect, redefine, and restart internal communication about COVID-19, there is one more variable you need to consider – yours and your team's competencies. What do you have to do to deliver even better in the future? What data and knowledge do you have about the wishes of employees? Bigger Budget? Adapt communication system? All of this is related to your team and shows how ready you are to meet the requirements.
Think about where you and your team are with these skills as you are thinking of getting even better:
Orientation towards leadership: Include leadership in your plans and actively participate in them
Strategic advice and support: Ongoing counseling and truth-finding are required to aid leadership with the right actions and words
Technical skills and tools: With the right infrastructure and tools to get the message across
Content creation: Establish the narrative that reflects the organization's strategy, culture, and priorities
Car selection: Choosing the right channels based on audience preferences
Resources and Support: Have the right people and resources to deliver – whether internally or with external partners
Delivery: Do the tactical work
Measurement: Have data to inform about the strategy and ongoing decisions
Think about whether you are dealing with one or more teams, which of them apply directly to your role and function and how you will introduce yourself to them. Then check how comfortable and competent you are at it. This way you know where to focus and / or where to need more support, either within the company and / or outside of external resources.

Download the Weigh Your Team's Communication Skills Assessment Tool to measure your comfort and competencies against these key skills.

Case study: resist the urge to restart on your own
If the model had a 4th row, this would be it Resist … Resist the urge to do this on your own. We have been here with many communication teams and can help you avoid pitfalls and make the most of your valuable time and energy.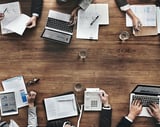 We recently moderated a meeting with the internal communications team of a global company Reflect. This made it possible for everyone on the team to participate fully and equally. The Reflect The work led to a synthesis of the most important observations and findings. In one day, they committed to a list of the activities they would start, stop, and continue. For a group stuck in the "vortex" and asked to say no, this was a great step forward. They also identified where they needed additional input and data from stakeholders.
This led to Imagine. We worked with the team to come up with a new vision for the feature and create a plan for how to get there. They built a strong business model and socialized their plan across their networks of business partners and executives to build a coalition of partners to advance their vision for internal communications.
Working with the intelligent approach prepared them for success Reboot their function.
There are silver linings even in the darkest clouds
This "year that" has changed people forever and it reminds us that we are all dependent on one another (even if we are far apart). This change can occur when people unite around a common goal and never allow a crisis to deteriorate.
While you reflect on, redefine and restart internal communication in your organization:
Keep listening to employees' needs and wants.

Use this moment to get feedback from executives and gain a deeper understanding of their goals and priorities.

Keep it real and say it in plain English – authenticity is more important than ever.

Don't duck into difficult topics – find ways to facilitate respectful conversation.

Be brave and think big. Times of crisis are times of opportunity and change is a great time for change.

Don't go alone – look for partnerships, work in your network, and get outside help for ideas and learning.
How could following 3R's internal communication model align your role for long-term success? What's stopping you from reimagining what's possible and starting over?
– David Grossman

We help communications teams refine their overall strategy, create the business case they need to get the leader buy-in and execute the plan. If you need help with one or more of these components, we're happy to work with you.
---
COMMENTS